Why will this be your Kitty's favorite toy?
Entertainment for your Kitty:

You can fill in the toy with your cat's favorite treats. This unique cat wheel treadmill will raise your cats' curiosity and attract them to move the Ferris wheel to get their treat, encouraging healthy activity and feedin

Excellent Quality:

The toy is made of high-quality ABS and TPR material, with a smooth surface. This cat treats toy is durable, bite-resistant, and mouth-friendly. The transparent cover makes food visible and appealing for your cats.

Two-Way Rotations:

It can be rotated horizontally and vertically, adding more fun for your cats and physically and mentally training your pets.

Treats Giver:

Rolling bell design makes your feline friends happy playing with their cat toy while enjoying a delicious treat.

Easy to Use & Maintain:

This cat treat puzzle dispenser toy is easy to handle. Open the top cover and put treats inside, then lock it. Rinse it in soap water, then air dry it after each use.
Product Specifications:
Color: Yellow, Green, Blue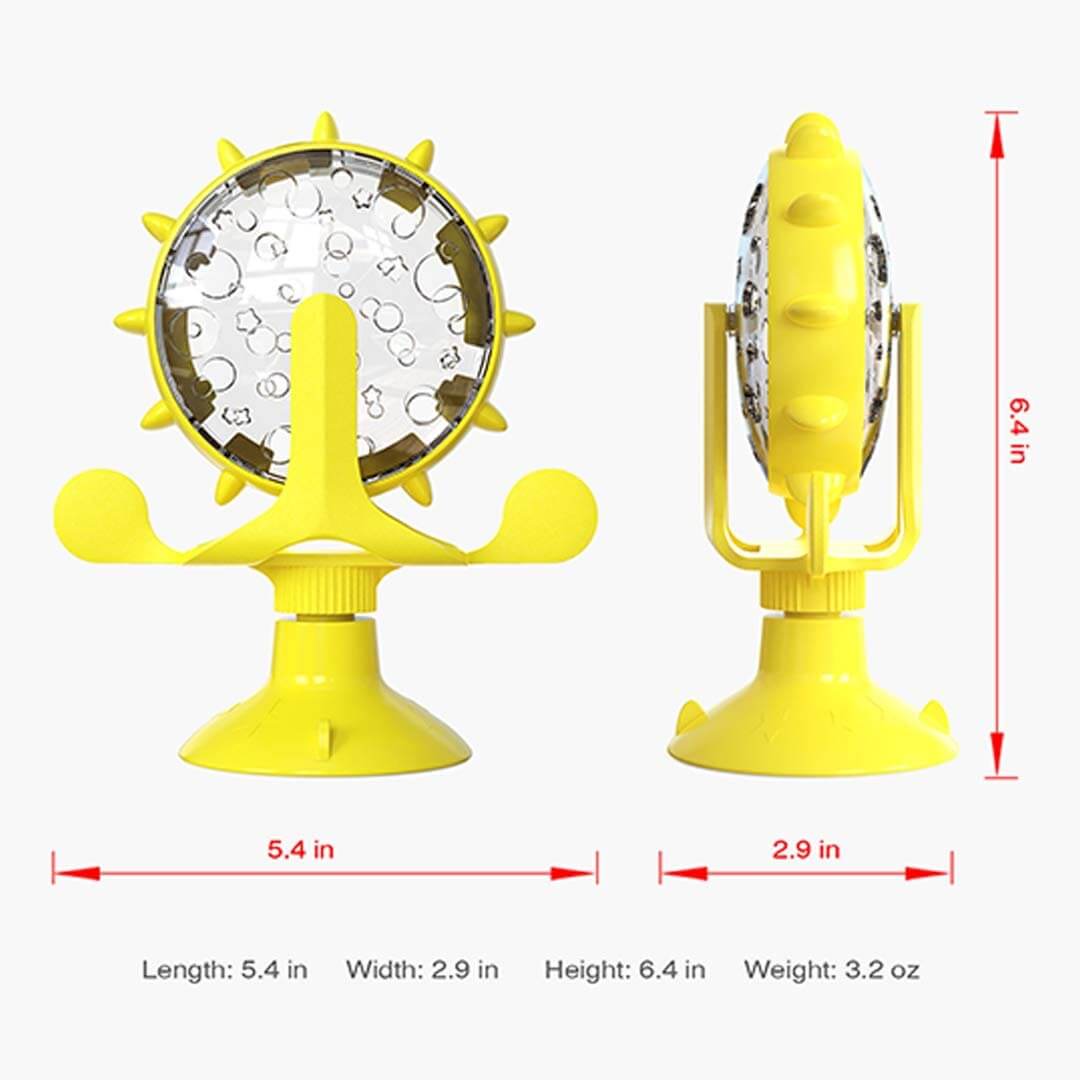 Waggle Merch Delivery Time - 5 to 7 Days.
Digital Products - Delivery Time 24 - 48 Hours.
Toys, Beds , Grooming Supplies - Delivery Time - 10 - 12 days.
Flat 10 % on All Orders for New Customers 

USE CODE : WAGGFLUENCE10
FLAT 20% - BUY 2 Get 20% Off 

USE CODE : DOG20 or CAT20