How will this be convenient for you and your pets while being outdoors?
Convenient Belt Clip:

The Waggle durable clip easily slides along the lightweight belt allowing your dog to move quickly from side to side, which means more freedom for you and your pet.

Running with Ease:

You and your pet can comfortably run at a comfortable distance without feeling like you are stepping on your pet's heels. The 4-foot leash is long enough to provide plenty of space and stretches out to 5 feet when fully extended.

Suitable for Medium and Large Dogs:

The Dog Leash is best suited for medium and large dogs.

Easy Control:

The two conveniently placed handles allow you to control your pet without breaking stride. Use a hands-on approach with the handle by your hip to guide your dog back on track or the collar handle for more direct control in tight situations.

Reflective Thread:

The leash comes with radiant reflective stitching that runs the length of the leash and the 48" belt to ensure you stay safe and visible on your late evening runs.
Product Specifications:
Colors: Orange, Royal Blue, Green, Fluorescent Green, Blue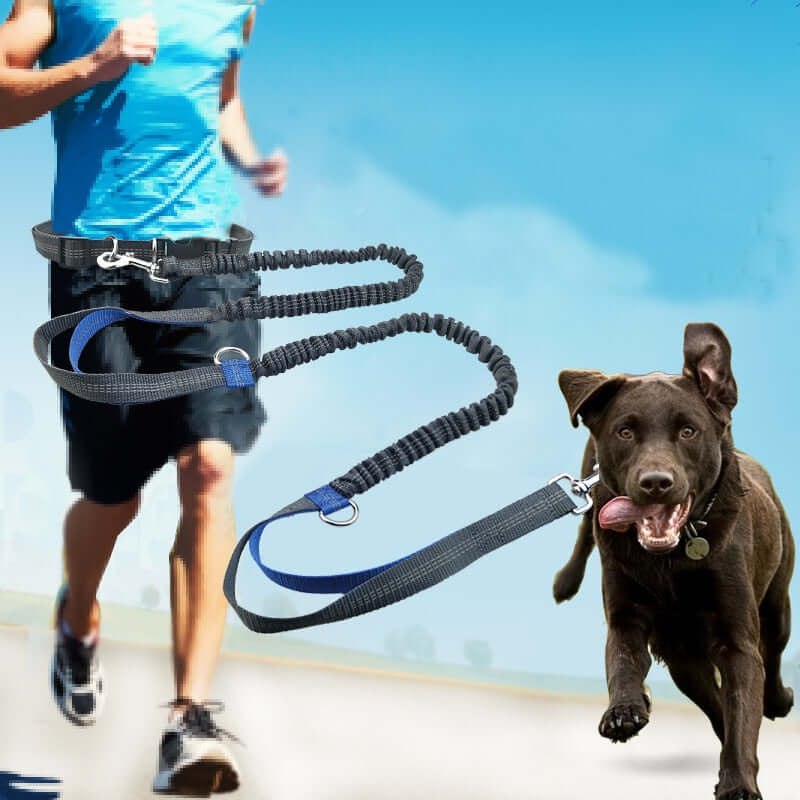 Waggle Merch Delivery Time - 5 to 7 Days.
Digital Products - Delivery Time 24 - 48 Hours.
Toys, Beds , Grooming Supplies - Delivery Time - 10 - 12 days.
Flat 10 % on All Orders for New Customers 

USE CODE : WAGGFLUENCE10
FLAT 20% - BUY 2 Get 20% Off 

USE CODE : DOG20 or CAT20