How will this reduce stress for your fur kids?
Stress Free:

Snuffing is the dog's nature. They feel satisfied and stress-free through snuffing while releasing the pressure.

Entertainment for Dogs:

Best for energetic and bored dogs. With Waggle Dog Sniffing Mat, stimulate your dog's mind by making them sniff, lick, and search for treats.

Easy to Use:

Just put or hide the snacks on the mat, and your dogs will begin to use the natural foraging skill to find the treats.

Exercise:

Dogs can train and have fun at the same time when foraging with Waggle Dog Sniffing Mat.

Excellent Quality:

Waggle Dog Sniffing Mat is made of soft and dog-friendly material and is machine washable.

Variants:

Waggle Dog Sniffing Mat comes in 3 pawfect Designs.
Product Specs
Variants: America(50cmx75cm), Bottle Green & Grey(42cm), Rainbow(55cm/21.7inch)
Customer Pics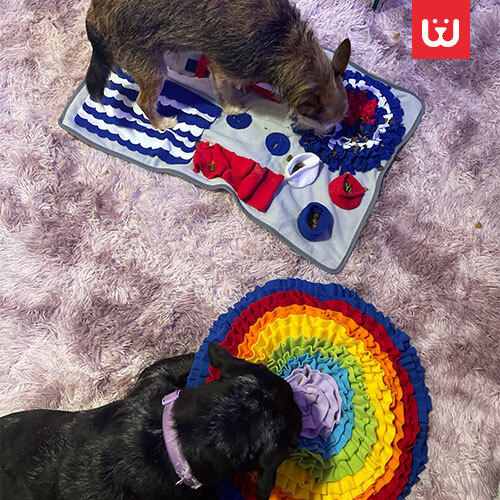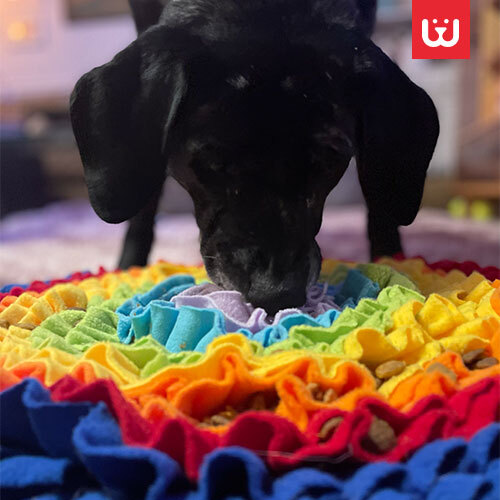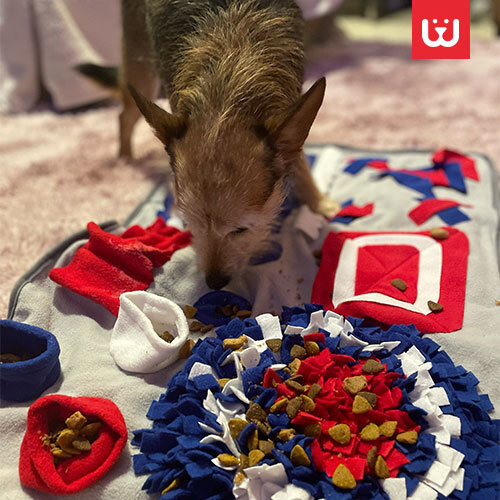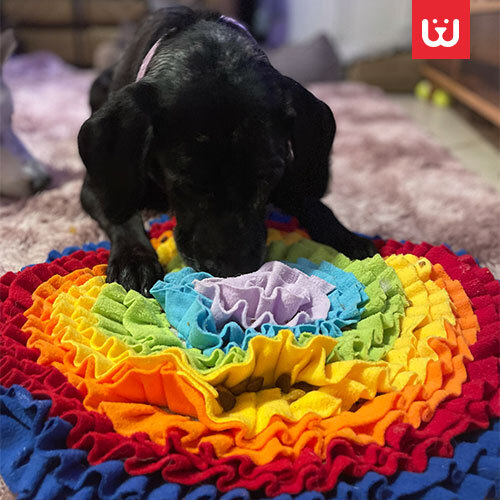 Waggle Merch Delivery Time - 5 to 7 Days.
Digital Products - Delivery Time 24 - 48 Hours.
Toys, Beds , Grooming Supplies - Delivery Time - 10 - 12 days.
Flat 10 % on All Orders for New Customers 

USE CODE : WAGGFLUENCE10
FLAT 20% - BUY 2 Get 20% Off 

USE CODE : DOG20 or CAT20