Why should you have this for you and your pet?
Easy game:

Your furry friend can pull the squeaky pea balls out and play anytime they want.

Pet-friendly material:

Convenient, small, soft, light-weight, polar fleece, and skin-friendly toy.

Multi-pockets:

Hide the pet treats inside the pea and let your dog seek them.

Sticky closure:

Keep your pea balls clean inside the toy when your pet finishes its play.

Easy wash:

Squeaky Pea ball is made of washable material.
Product Specifications:
Size: 12 x 5 x 3 inches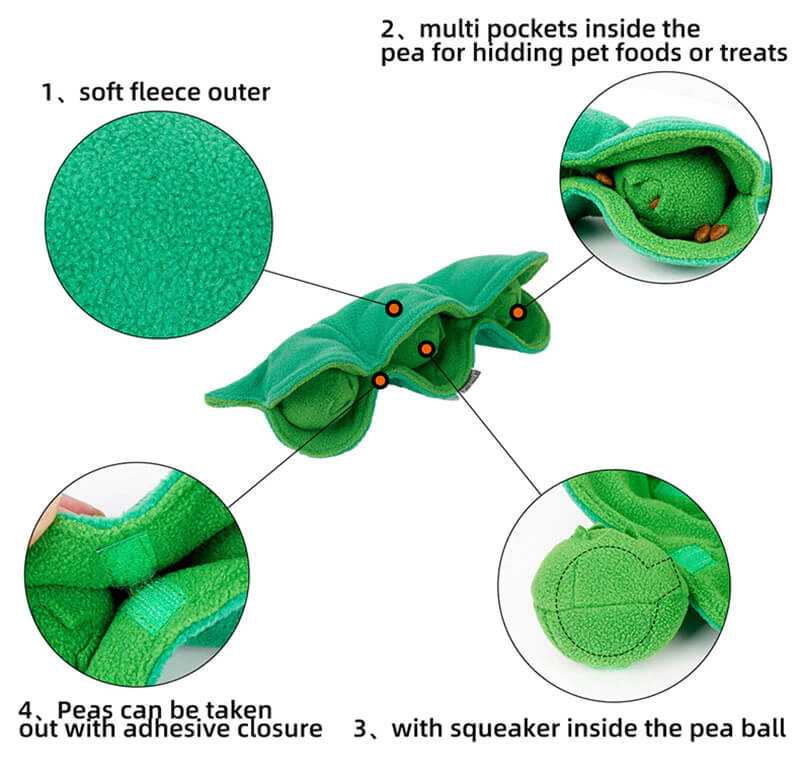 Waggle Merch Delivery Time - 5 to 7 Days.
Digital Products - Delivery Time 24 - 48 Hours.
Toys, Beds , Grooming Supplies - Delivery Time - 10 - 12 days.
Flat 10 % on All Orders for New Customers 

USE CODE : WAGGFLUENCE10
FLAT 20% - BUY 2 Get 20% Off 

USE CODE : DOG20 or CAT20