Reduces Your Pet's Anxiety:

Dogs can reduce anxiety when home alone with this durable dog chew toys. Energetic, playful puppies will keep chewing on the same rope in the same place so you can keep furniture and your shoes safe.

Entertainment for your Dog:

These engaging rope chew toys will keep your furry friend occupied for hours. With four different toys, he won't get bored quickly, and they are fun enough to prevent destructive chewing and keep him focused on the things he's allowed to chew!

Great for teeth:

The Chew toy helps keep your pet's teeth clean, massage its gums and help change bad biting behavior. In this way, you can also protect your furniture from damage. For older dogs, the brushing action of chewing can clean the teeth and prevent decay.
Product Specifications:
Material: Cotton Rope
Colors: Pink, Mix Color, Blue, Green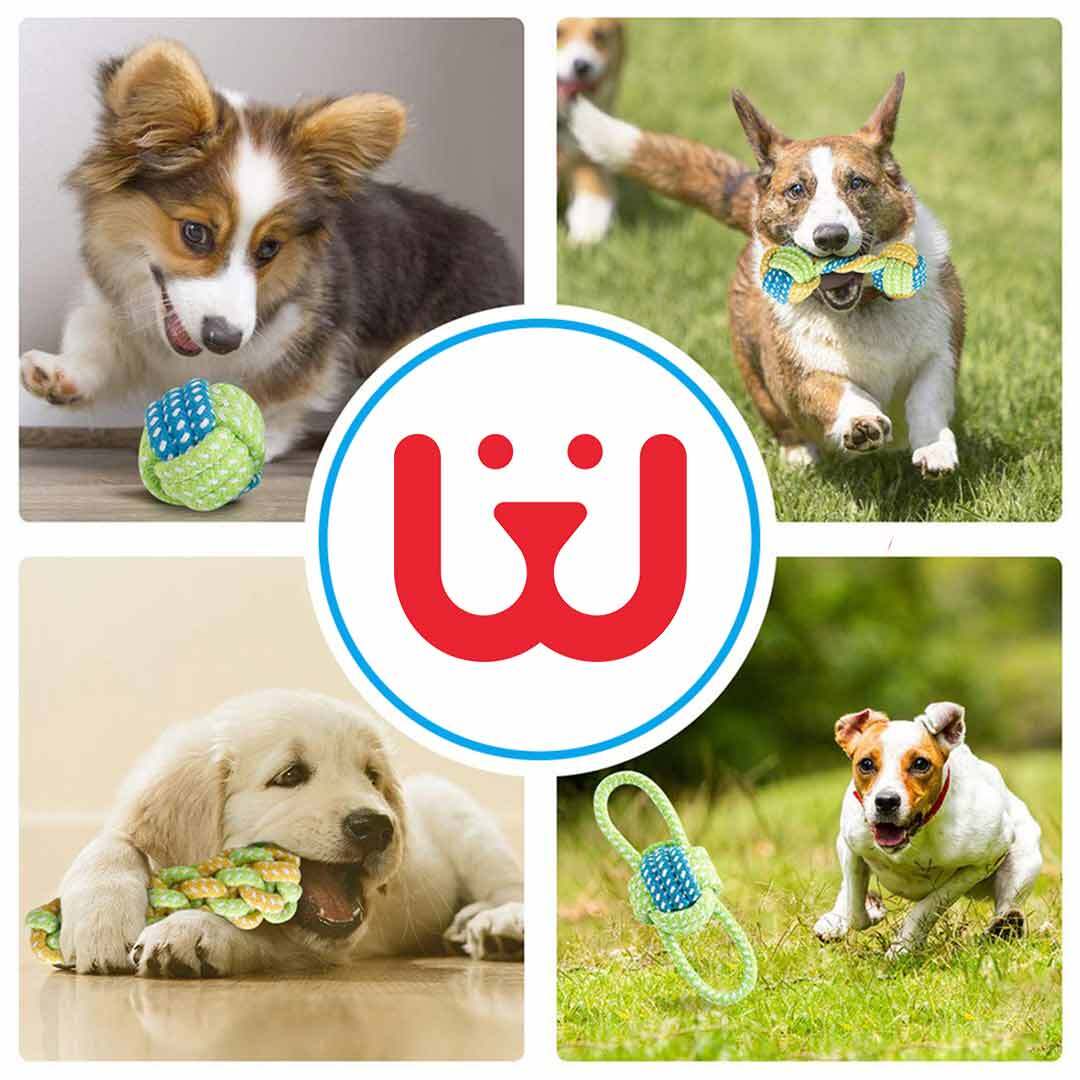 Waggle Merch Delivery Time - 5 to 7 Days.
Digital Products - Delivery Time 24 - 48 Hours.
Toys, Beds , Grooming Supplies - Delivery Time - 10 - 12 days.
Flat 10 % on All Orders for New Customers 

USE CODE : WAGGFLUENCE10
FLAT 20% - BUY 2 Get 20% Off 

USE CODE : DOG20 or CAT20