Why this is the best comfort you can give your pet?
Gives Good Sleep For Your Pets:

The Plush warm dog and cat bed come with an attached pet blanket. The dog bed is a must-have for pets that hide or burrow. The hood nourishes breathable warmth and creates a sense of security for better sleep, promoting better health and behavior.

Pet-Friendly:

The fabrics are soft-to-touch, safe for your pets, and services to suit your pet's needed form of comfort.

Excellent Quality:

The bed comes with unique and high-quality pure artificial fleece for all seasons for your fur babies to be comfortable and warm. The bed comes with breathable fabric and is dirt-resistant and durable.

Suitable for cats and small dogs:

This bed is suitable for cats, kittens, and small dogs only.
Product Specifications:
Material: 100% Cotton
Weight: 450g-920g
Colors: Green, Green long plush, Khaki, Khaki Long Plush, Pink, Pink Long Plush, Grey, Grey Long Plush.
Sizes: 13.7 inches, 15.7 inches, 19.6 inches, 25 inches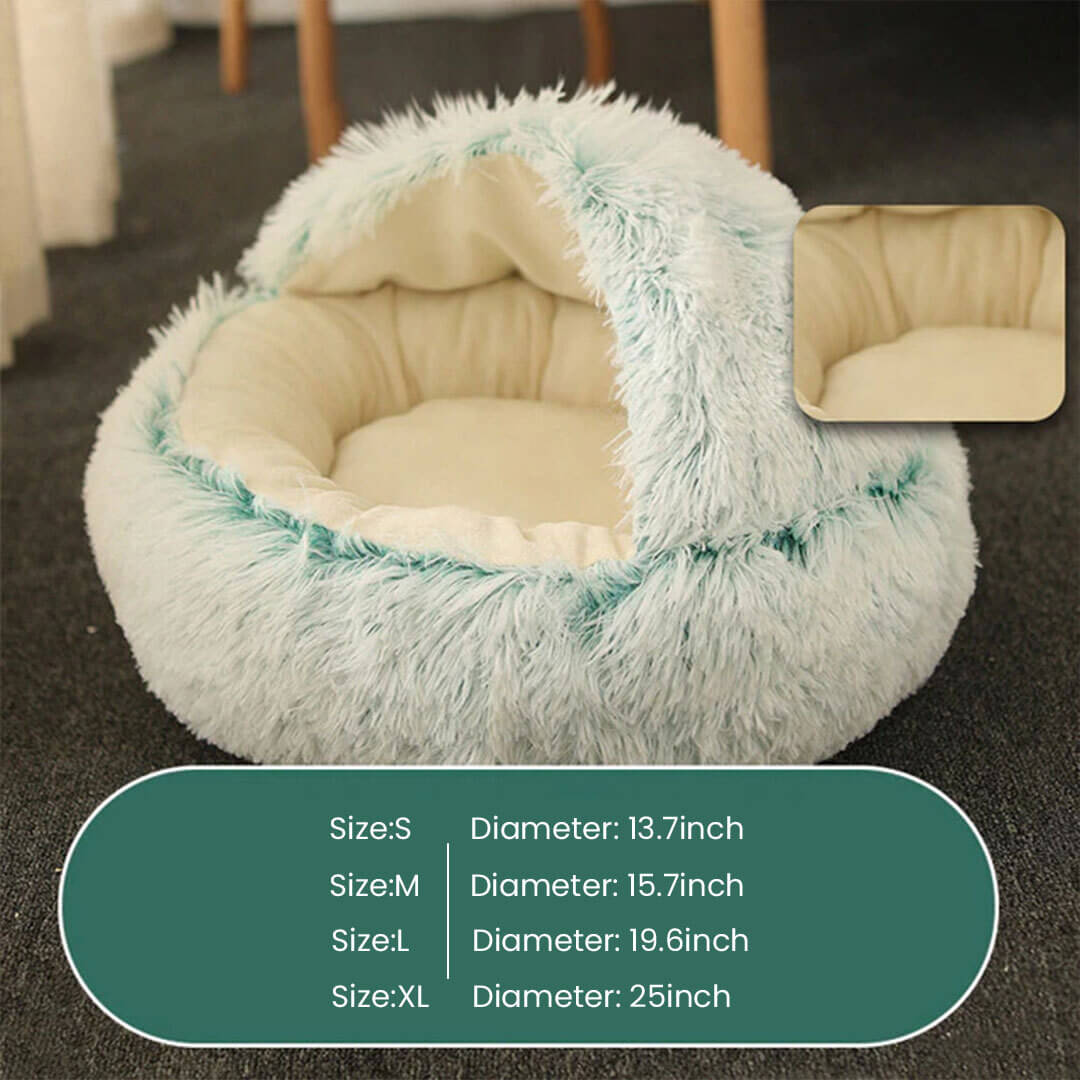 Waggle Merch Delivery Time - 5 to 7 Days.
Digital Products - Delivery Time 24 - 48 Hours.
Toys, Beds , Grooming Supplies - Delivery Time - 10 - 12 days.
Flat 10 % on All Orders for New Customers 

USE CODE : WAGGFLUENCE10
FLAT 20% - BUY 2 Get 20% Off 

USE CODE : DOG20 or CAT20