Stress-Relief:

This Chew Toy can help reduce stress and anxiety in your dog by satisfying their natural urge to chew and calm themselves.

Nurture Chewing Habits:

Dogs' chewing habits can help them keep their teeth clean, reduce anxiety, and eliminate boredom and barking problems. Dogs can maintain physical and mental health and play with you happily when you give these chew toys, especially for aggressive chewers.

Prevent Furniture Damage and Bites:

Don't want your dog to chew off your bed and leave cotton flying around the house, then give this toy and watch them sit in one place and spend their quality time satisfying their urge to bite chew.
Product Specifications:
Toys Type:Chew Toys
Size: 9x5.9x1.9 inches
Weight: 103g
Feature 1: Oversized Bone Toys
Colors: Blue, Pink, Yellow, Orange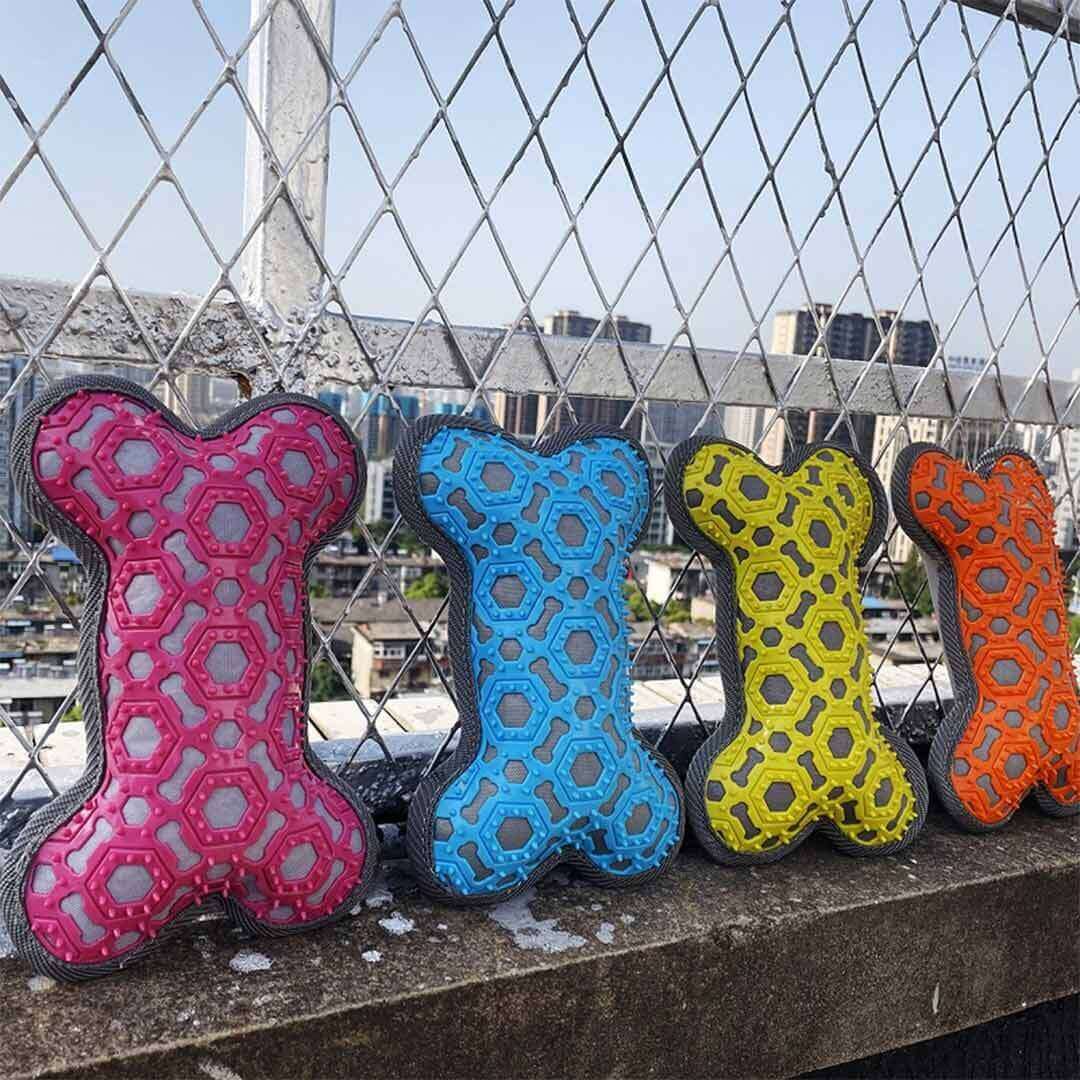 Waggle Merch Delivery Time - 5 to 7 Days.
Digital Products - Delivery Time 24 - 48 Hours.
Toys, Beds , Grooming Supplies - Delivery Time - 10 - 12 days.
Flat 10 % on All Orders for New Customers 

USE CODE : WAGGFLUENCE10
FLAT 20% - BUY 2 Get 20% Off 

USE CODE : DOG20 or CAT20